volver
Lliria: Different flats in high quality builing with parking in Lliria - Valencia
Referencia Nº: 46160-1K
Informaciones adicionales
Superficie útil aprox.:
55 m²
Tipo de vivienda:
Apartamento
Descripción del objeto:
This 3 storied tenement is a modern new construction and was built in 2010. On 3 floors there are 16 different apartment units from approx. 44 m² through to 62m² living area with a bedroom, a shower room and an American kitchen.
Equipamiento:
This tenement is a high quality building with modern character, broad corridors and is equipped with an elevator as well as a basement with extra stowage place and a car park for each of the existing apartment units. Furthermore there is a huge sun terrace spanning over the whole roof area for a joint use. The apartments are bright and pleasant equipped. A laminate flooring, modern tiled shower rooms and fitted kitchens, high quality build-in wardrobes and partially walk-in wardrobes are part of the equipment of each living unit.
Ubicación:
The tenement is situated in a side street of Lliria and has good access to the heart of this Valencian village. Just a few minutes of walking distance and you will reach the underground station with direct connection to Valencia City. Shopping possibilities, supermarkets, bakers, restaurants as well as medical centres are as close as the underground station. Lliria is one of the oldest cities of the Valencian region, has about 22.000 inhabitants and is situated at the beautiful and typical Valencian interior. Valencia City and the coast with its various beaches is just 25 km away and easy to reach via the "Motorway Ademuz – Lliria – Valencia".
Otros:
Depending on the apartment size the rents amount between 350€ and 410€ (heating exclusive).

Contacting or booking:

Please send any enquiries via our contact form or write us an e-mail to info@valencia4you.com.

You can also contact us by phone in UK: 0754 1246328. If requested we gladly call you back.

The Team of Valencia4you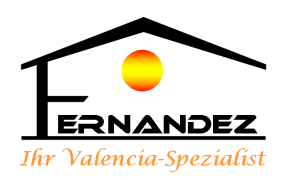 Immobilien & Beratung Karin Fernández
Teléfono:
+ 49 (0) 9128 9251880
Fax: + 49 (0) 9128 9251880

volver