Objeto 39 de 51

Inmueble siguiente

Inmueble anterior

Volver al resumen
Benaquasil: Detached house with integrated holiday apartments, private pool and beautiful arranged garden in Benaguasil – Valencia
Referencia Nº: 46180-K
Dirección:
46180 Benaquasil
Superficie útil aprox.:
200 m²
Sótano:
Con sótano completo
Cantidad de aparcamientos:
3
Descripción del inmueble:
This idyllic family home with separate granny flat is situated on the edge of a growing town, near Valencia. It is striking through the beautiful balustrades and arches of the covered terraces, which are typical in Spain.
Walking into the entrance the covered summer terrace with summer kitchen attracts attention as well as the romantic decorations like Spanish tiles around the windows.
You can relax and enjoy the sun on one of the extern terraces close to the pool with dolphin pattern on its ground or you can spend the time in the shade under the trees at the pavilion.
The building was decorated with passion for details and has just received a new paint.
The separate apartment is located in the basement and is currently used as holiday apartment.

Equipamiento:
The ground floor has a living room with chimney, which has an open access to the spacious dining room. The kitchen with built-in cupboards, stove and dining table as well as shower room and a room that is currently used as an office with internet access are also located on the ground floor. In the hallway a spacious staircase leads upstairs to the first floor with 3 bedrooms, a bathroom and two balconies. All rooms are tiled with high quality tiles.
The basement is partly rebuilt as a holiday apartment. Additionally there are a work room and a laundry room. The holiday apartment is a spacious open arranged room with fitted kitchen, dining area with satellite TV, a sleeping area and it has a large bathroom with toilet and shower. At the exterior entrance area of the apartment is an extra covered terrace with a small courtyard.
A special detail of the plot is not only the beautifully landscaped garden with irrigation system, but also the pool with his dolphin pattern. There is a parking lot, a gazebo and much more.
Ubicación:
The house is located in the area of a growing small town, where people meet each other with a great openness and friendliness. You will find here the typical Spanish markets during the week and on Sunday, shops for daily needs, doctors, banks, post offices, petrol stations, schools (German schools in Valencia), sports club, bars and restaurants.
The location has very good transport links (train station, motorway) and provides you with a perfect connection to Valencia. Here you don't need to abandon your regular habits and modern conveniences. You are able to enjoy the peace and serenity at this very special area. Valencia is only 25 km away, offers many opportunities and will enchant you and your guests over and over again.
Otros:
solid building
partly furnished
partially air-conditioned
tiled floor
synthetic windows
fitted kitchen
bathroom with bathtub, bathroom with shower
storage room
basement usable as living space, fully built with a basement
antenna, satellite
DSL
car space
pool
Terrace, balcony, garden
Central heating, stove heating
municipal electricity supply, urban water supply, gas
Mountains, distant view

Nota:
All data and facts given by us are based on information provided by the respective landlords. We do not take any responsibility for the accuracy and completeness of given information. Intermediate sales and errors remain reserved. Offer with subject to prior sales.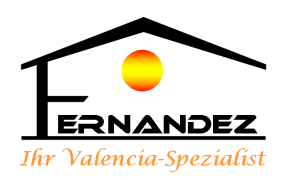 Immobilien & Beratung Karin Fernández
Teléfono:
+ 49 (0) 9128 9251880
Fax: + 49 (0) 9128 9251880

Volver al resumen